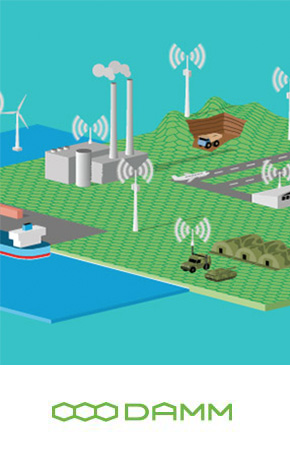 Digital Radio Infrastructure System
For the best in professional radio communications, XMT gives you TetraFlex® Systems. With a decentralised and flexible network with rich applications, TetraFlex® Systems are fully scalable, flexible and reliable. Utilising 100% IP-based technology with the simplest plug-and-play application, TetraFlex® Systems are powerful for critical radio and broadband communication for utilities, oil and gas, airports, mining, outdoor and indoor base stations, applications and gateways.
The Rapid Deployable TetraFlex (RDT) is a fully featured preconfigured mobile TETRA system is particularly effective in emergency situations like road accidents, natural disasters or search and rescue operations in remote and rural areas. RDT can be easily transported to where it's needed and made fully operational almost instantly – regardless of whether there is any existing network in the area.
Multi-Technology presenting the world's first outdoor base station featuring 4 technologies in one box; TETRA, DMR Tier III, TEDS and Analog.
Multi-Frequency extending coverage by supporting VHF and UHF mode in all technologies.
Multi-Carrier providing a flexible, cost-efficient solution by enabling up to 4 carriers in one box, and even combining multiple technologies in one box.
Simulcast available for DMR and Analog, and repeater functionality for TETRA and TEDS.